Continued Water Ingress Issues at an Aged Care facility in Lilydale
Problem:
VIP Plumbing attended this aged care facility in Lilydale to investigate ongoing water ingress issues affecting a section of Independent Living Apartments onsite. 
These ongoing issues were rectified in two main scopes of work.
Works: Rectify Channel Drainage
Firstly, our plumbers supplied and installed a new surface channel drain and grate to assist with overflow by ensuring the new channel has free flow into the existing adjacent roadside stormwater pit. They neatly cut and removed sufficient concrete from the curb and channel in front of the apartment driveway through to the existing adjacent stormwater pit and supplied and installed approx 8mtrs of new polycrete surface channel drain as required.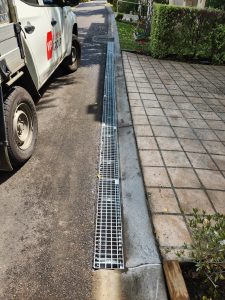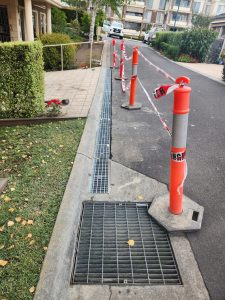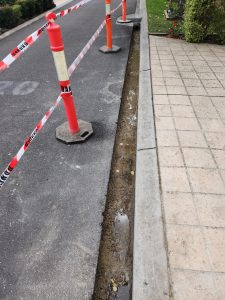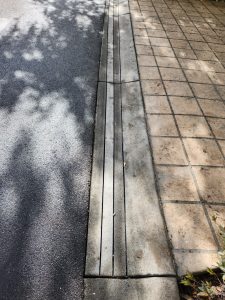 Then, our plumbers excavated a sufficient footing trench along the inside of the concrete curb and channel that runs parallel to the front strip of lawn at the front of the same apartment. This was so that we could pour a thick strip of concrete to create new edging of the channel. This new edging will run up to the retaining wall next to the letter boxes adjacent to this apartment.
Further, we supplied and installed additional taller garden edging in front of the right garden to assist with raising the right side front lawn as required. Additional garden soil was supplied and installed in the front right lawn area once the proposed raised concrete curb/channel edging and garden edging was completed.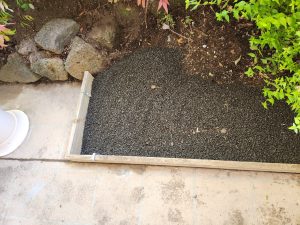 On the other side of the apartment, we removed the existing brick garden edging next to the entrance landing and supplied and installed taller and more robust garden edging as required.
Quartz pebble rock was supplied and installed in the garden bed behind the proposed garden edging to assist with garden surface water.
Works: Repair Faulty Stormwater Drain
Following these works, the next stage included carrying out a drain camera investigation to determine the condition of the affected stormwater drain and rectify any faults.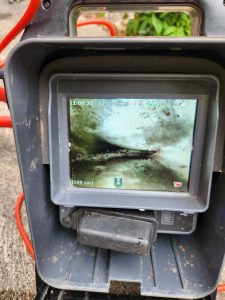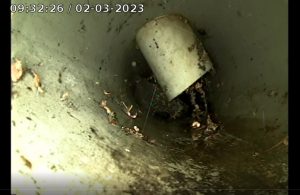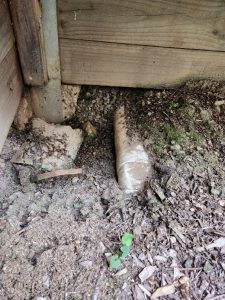 Two key faults were identified as causes contributing to ongoing ingress: a squashed section of pipework and two downpipe connections protruding too far into the stormwater drain causing blockages and flow interruptions.
To rectify these issues we firstly excavated in the lawn area next to the rock garden edging of one of the apartment driveways  to expose the existing connection points of the front balcony downpipes. This allowed us to cut out and remove the two faulty stormwater connection points connected to the front balcony downpipes and replace them with new, more appropriate ones as required.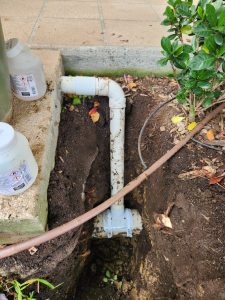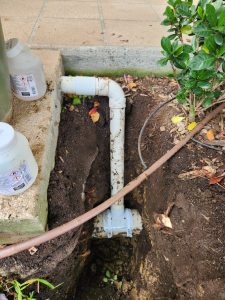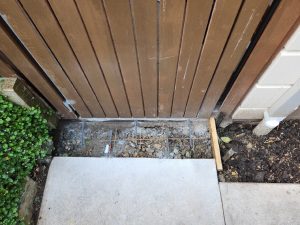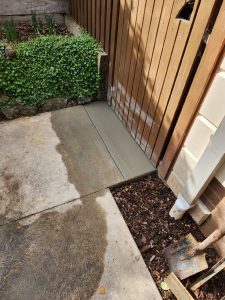 Our plumbers then excavated around the base of the downpipe at the rear left corner of one of the other apartments to expose the stormwater drain below. We carefully removed the squashed section of 90mm PVC stormwater drain then replaced it with new PVC pipe and fittings.
At VIP Plumbing, we focus on what is important to our clients and are dedicated to
delivering the best results as highlighted by these works.
Value
Ensuring our clients gain cost effective plumbing maintenance solutions that work.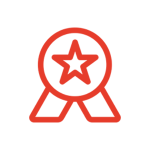 Trust
By providing expert advice based on our years of technical hands-on experience.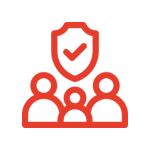 Efficiency
With our dedicated team delivering exceptional results in all areas of quality plumbing outcomes.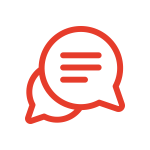 Clarity
Through direct, transparent and effective communication between our team and yours.